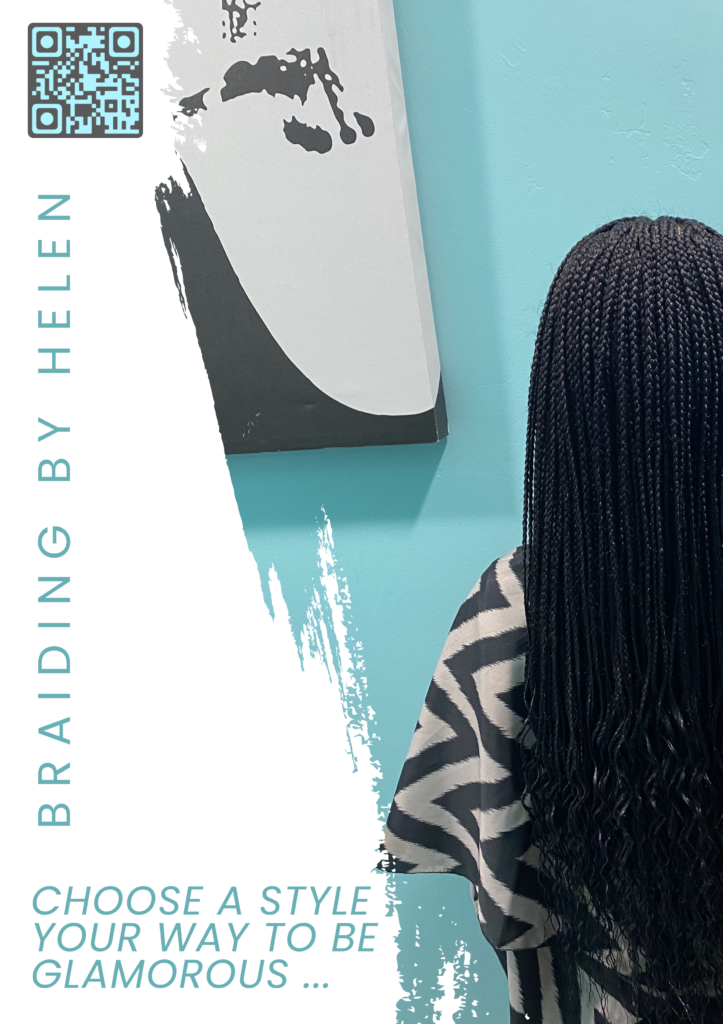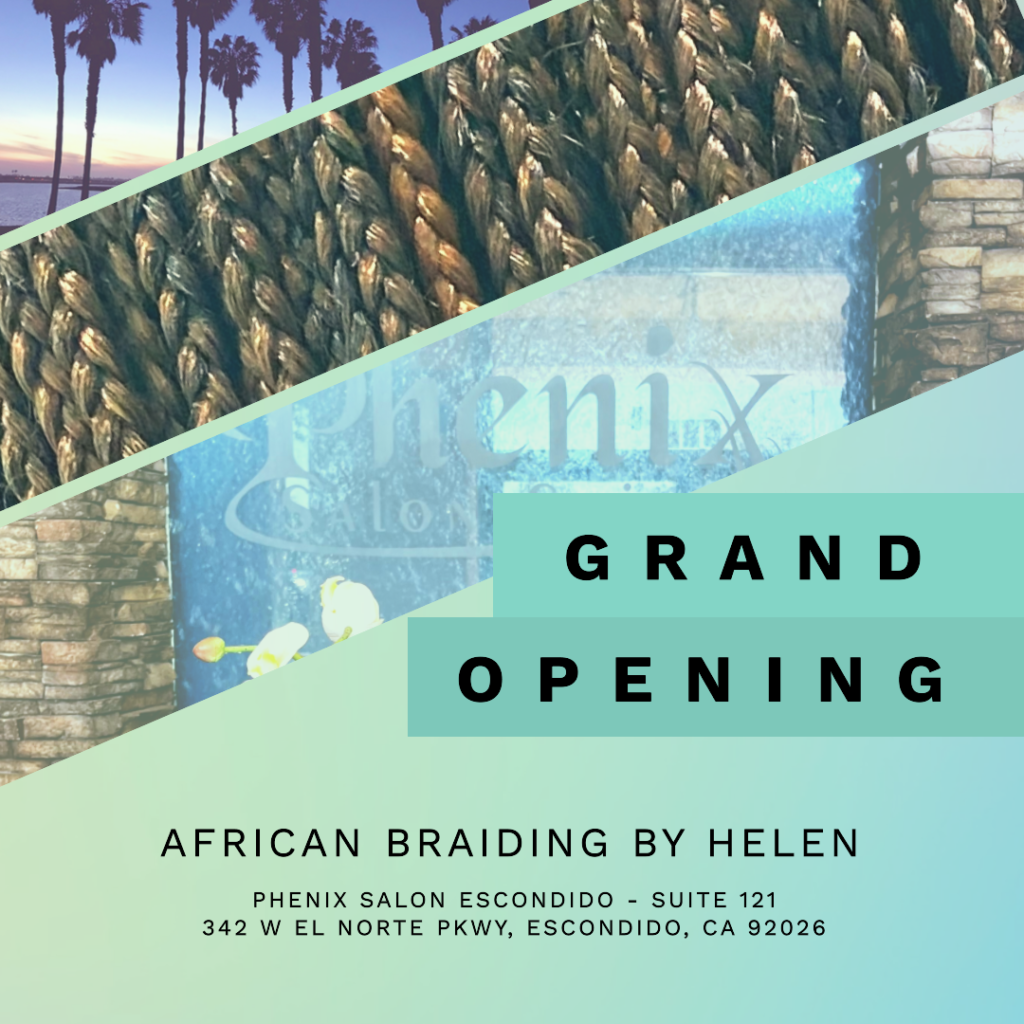 Coming out of deep traditions of love and identity, African hair braiding has powerful social, aesthetic, and spiritual ties. It all stems from what is, at its core, a love affair with hair.
You have a wonderful opportunity to connect with those traditions and uncover the beauty, elegance, and grace of the intricate and stunning designs we offer. All you need to do is call.
(619) 384-1010
Located in the Escondido, CA. Easy access from freeway: I-15 or 78 from I-5 . Place include convenient parking and near our location we have EV charging station.
We offer reasonable pricing and a military discount.
Come explore with us the radiance and glamour of hair. Let us indulge you with a new, unique, and breathtaking look.
Phenix Salon – Suite 121
342 W El Norte Pkwy
Escondido, CA 92026